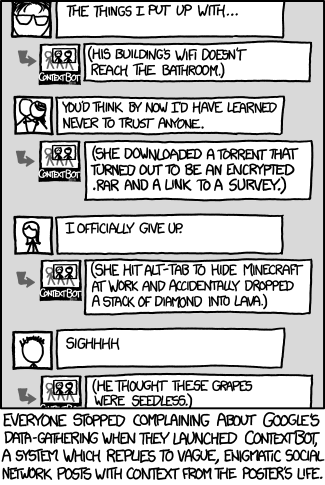 For the past few months, I've been scaling back on the amount I share on various social networks. My tweets have been coming with less frequency, I no longer use Path or Instagram, and I'm not sure I am even using Pinterest correctly.
I'm not knocking anyone who uses these platforms on a regular basis. They're definitely where the digital world is heading, and people are definitely integrating them into their day to day communications.
But it's just not for me.
This, coming from the guy who would post food photos at every opportunity, or would use twitter as a complaints board. It really just isn't for me.
Why was I posting food photos anyway? What value was I contributing by doing so?
I couldn't answer that question to myself in a satisfactory manner, so I stopped. Instead, I wanted to take the time I devoted to dilly dallying on social media outlets and divert it into being… a person. I wanted to have good conversations and not look at my phone. I wanted to write and create rather than consume the social channel feed.
And that's where I'm going: back to creating.