I recently made the trip to NYC for a friend's wedding, and I decided to make a trip out of it.
Because I made a trip of it, I gave myself a mission: do a Ramen Tour in NYC - find all the hot spots, chow down on a bowl or two, and move onto the next one.
In reality, eating a bowl of ramen for every meal (or for whatever time you've chosen to have a bowl) gets tiring really quickly, especially in the sweltering heat of NYC that we faced.
That said, I still managed to go to six different places scattered around the city over the four days that I was there.
Ippudo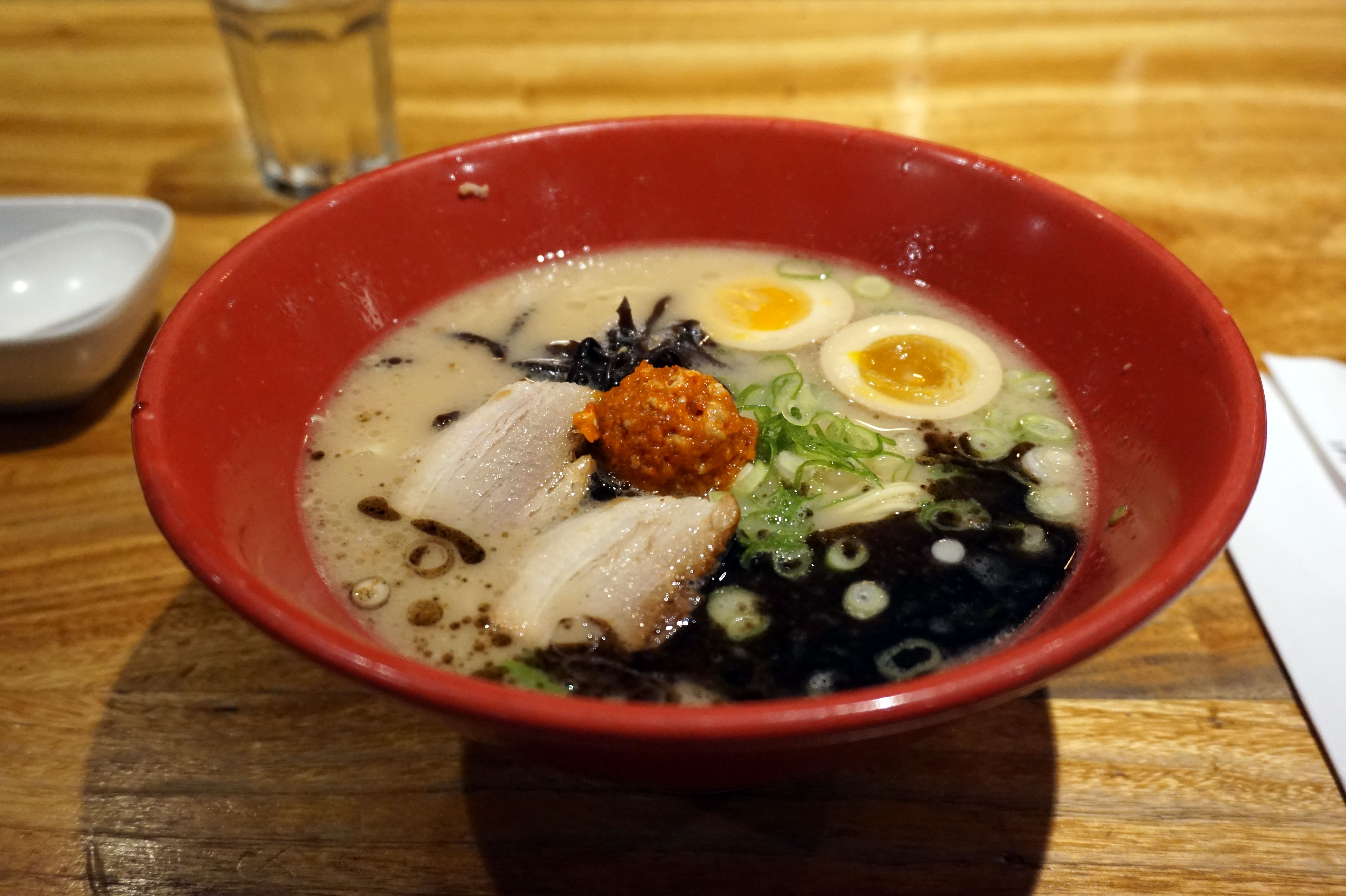 Akamaru Modern
Thicker broth, decent flavours, and it gets better when you mix in the miso paste. However, the noodles were pretty meh, and the portions of the pork were on the weak side.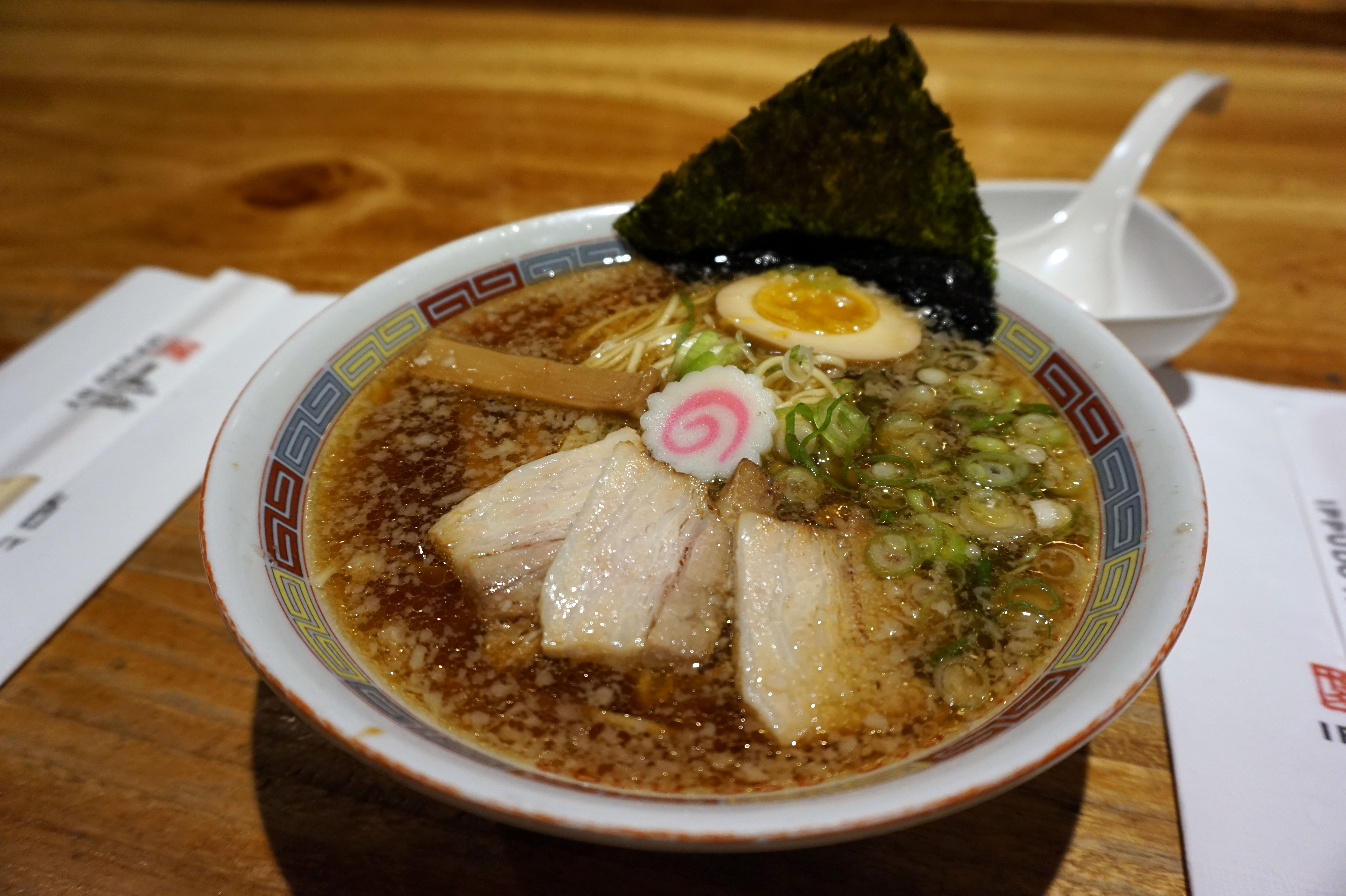 Ichiraku
The Ichiraku caught my eye because it was a special bowl, with a shoyu-broth with bonito fish dashi. The bonito-based broth had great flavours, but again, the noodles were meh, and pork was on the smaller end.
---
Ippudo is a very popular place, and I arrived right at opening time, and I was still third in line on a Friday for lunch.
The staff were polite and friendly, but everything felt rushed and the ramen just didn't leave me satisfied. Hopefully, I can get around to eating at an Ippudo in Tokyo and being able to compare the two!
---
Ivan Slurp Shop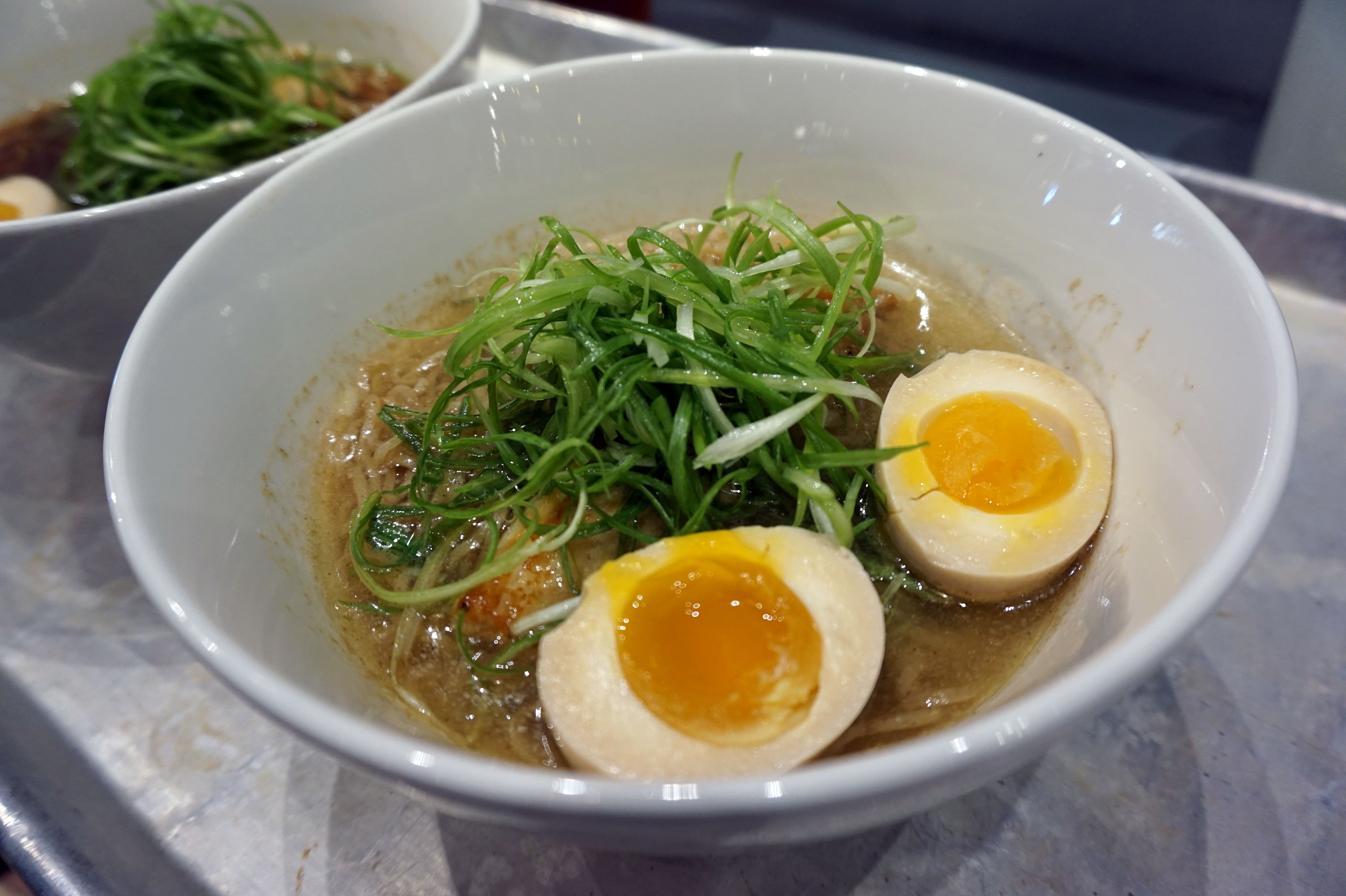 Tokyo Shio
Very light broth, with ridiculously strong salt levels, as well as terrible noodles. I took two bites and gave it back.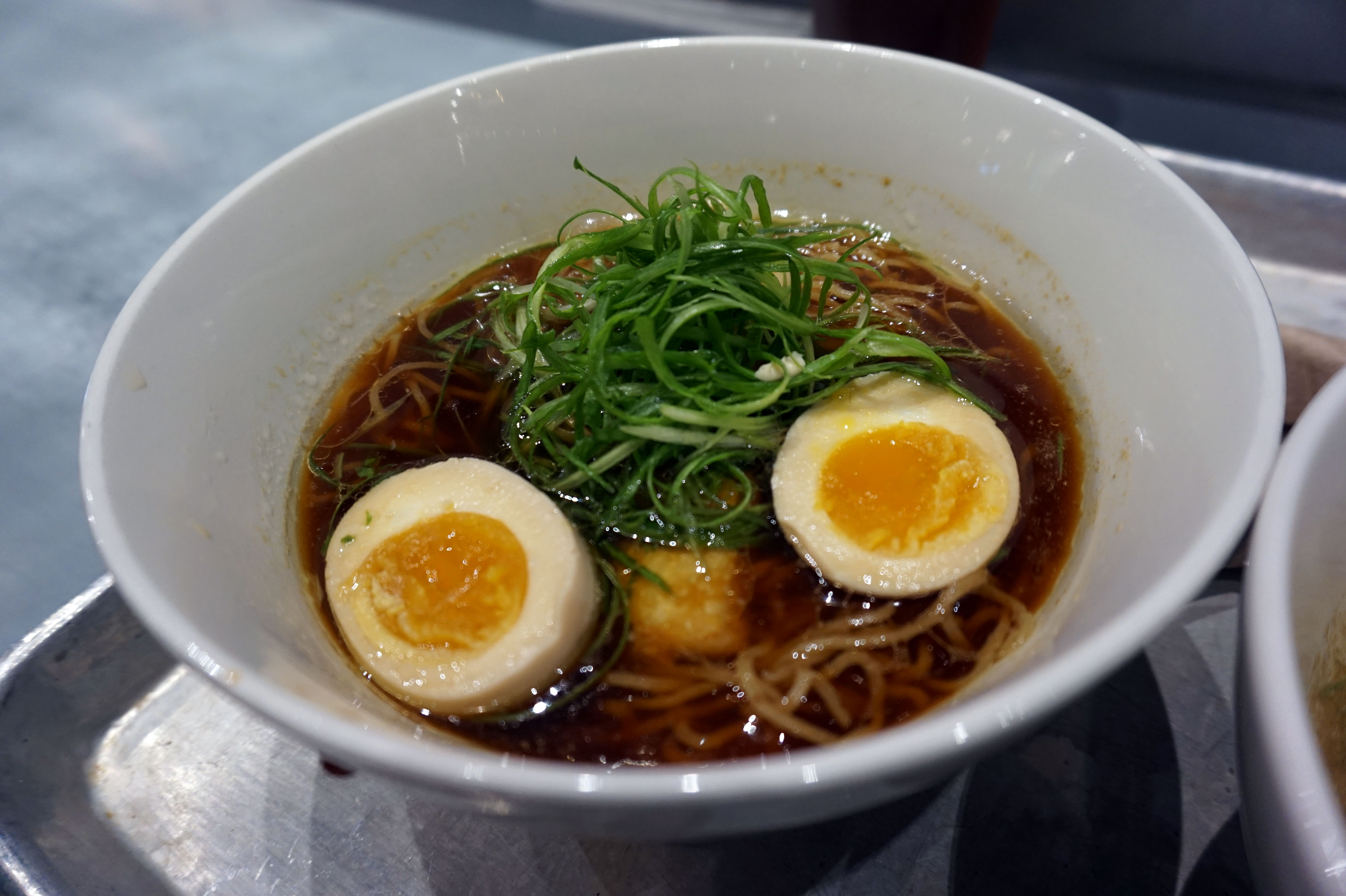 Tokyo Shoyu
Like the shio, the broth was light, but salty as hell. The terrible noodles made an appearance here too.
---
Ivan Slurp Shop was a supreme disappointment, which sucks because it was a bit of a mission to get to, and I expected better from Ivan. Next time, I'll go to his other location and give that a shot.
I will also be trying to hit up his space in Tokyo, so maybe it's way better there!
---
Totto Ramen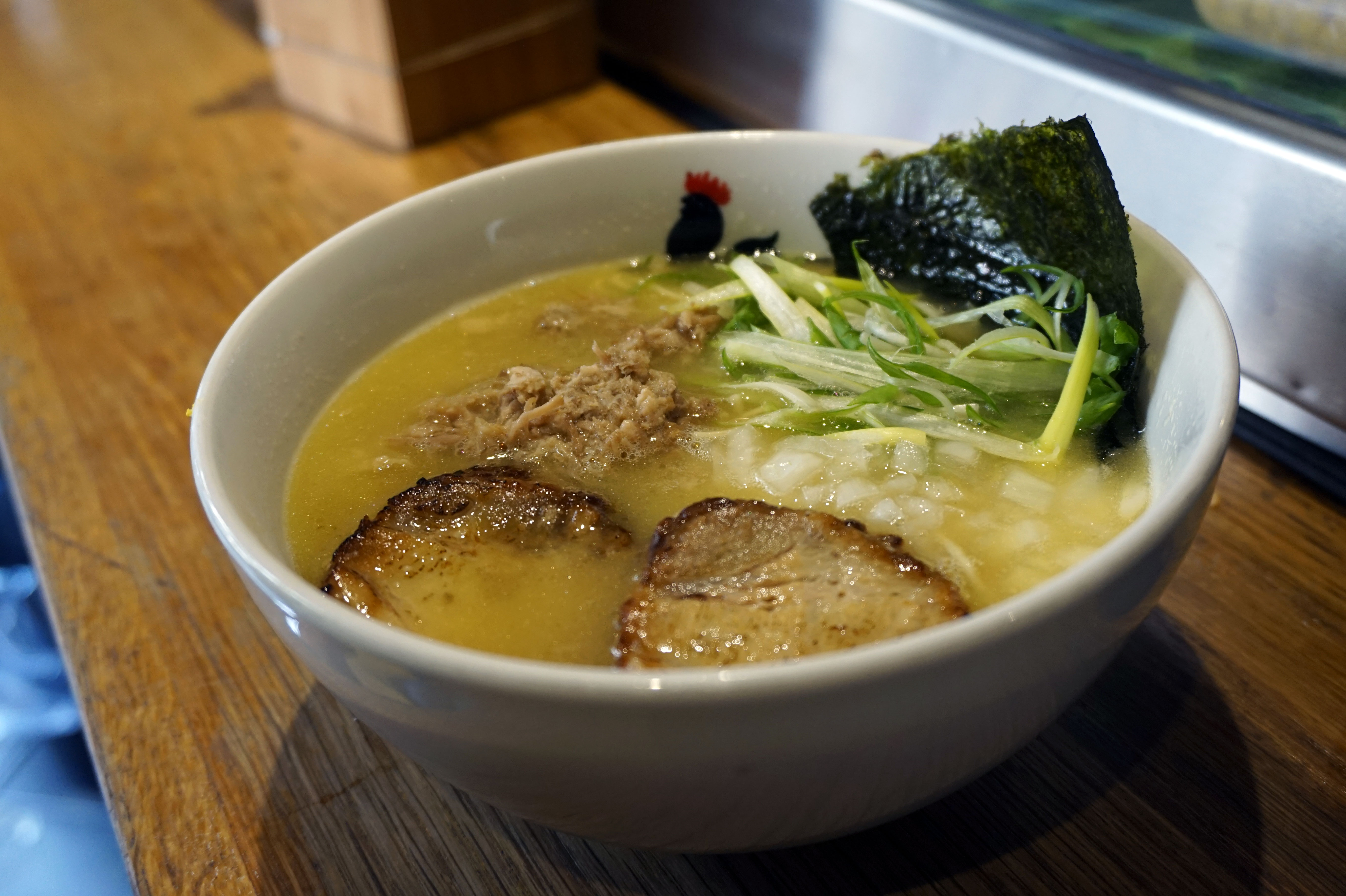 Chicken Paitan
Rich, creamy broth. Big portions of pork, and plenty of the pulled chicken. Noodles on point. Honestly, this was one of my favourite bowls of ramen during this whole trip.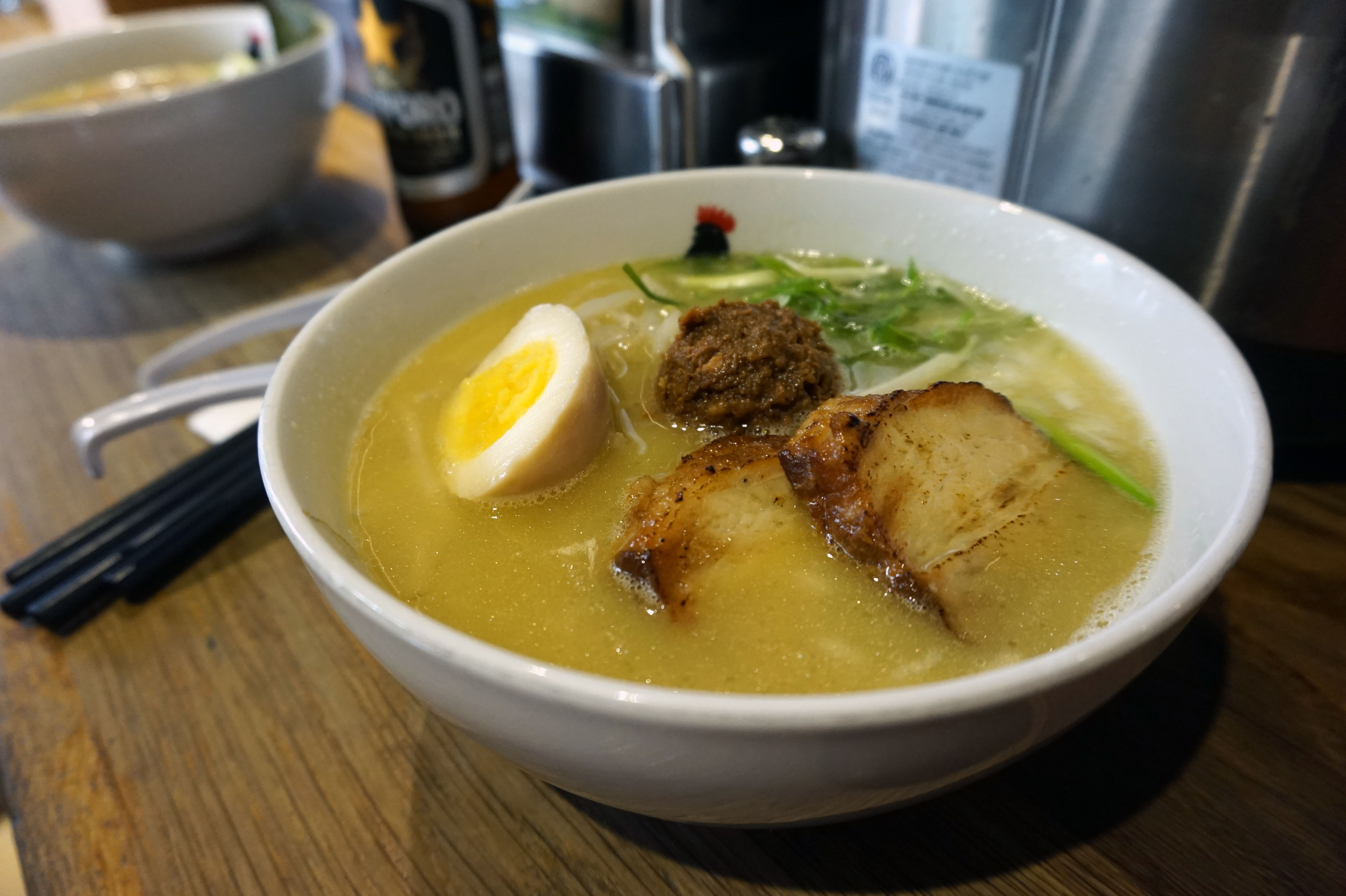 Miso Paitan
Rich, creamy broth, just like the Chicken Paitan, along with those big pork pucks that I know and love. Also a contender for favourite bowl of ramen during this trip!
---
Totto didn't get the most fair shake from me - I was tired, I was stuffed with bad ramen, and it was hot as hell in that Midtown West location.
However, I sat down, had a beer, and had some really good bowls of ramen. I felt full as hell after my third bowl of the day, but I am so glad that I ended with that fantastic choice.
---
Momosan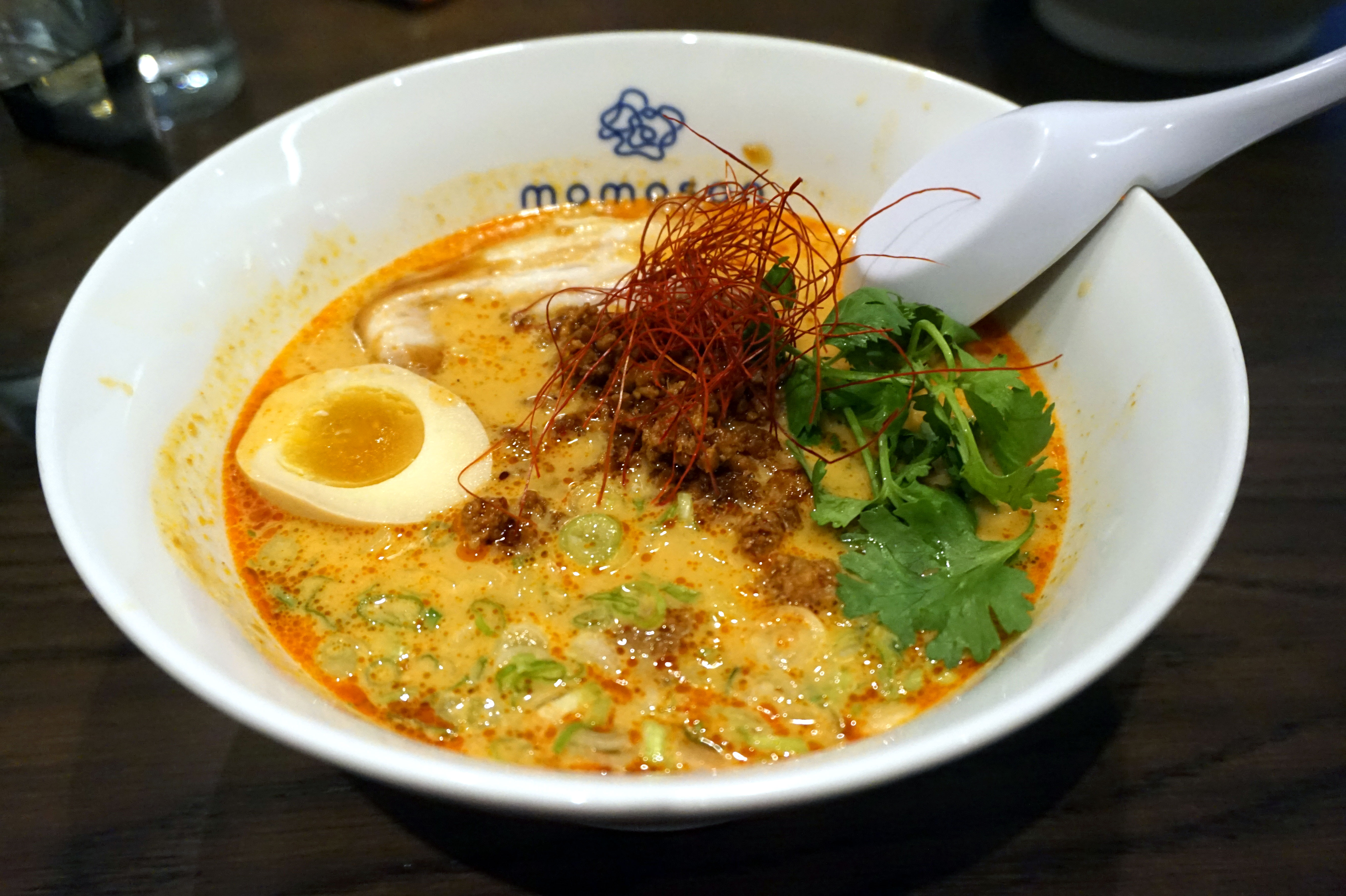 Tantan
Another contender for my favourite bowl of the trip. The spicy coconut curry broth gives this a very khao soi feeling. While the meat was on the smaller side again, the flavours were just so damned good.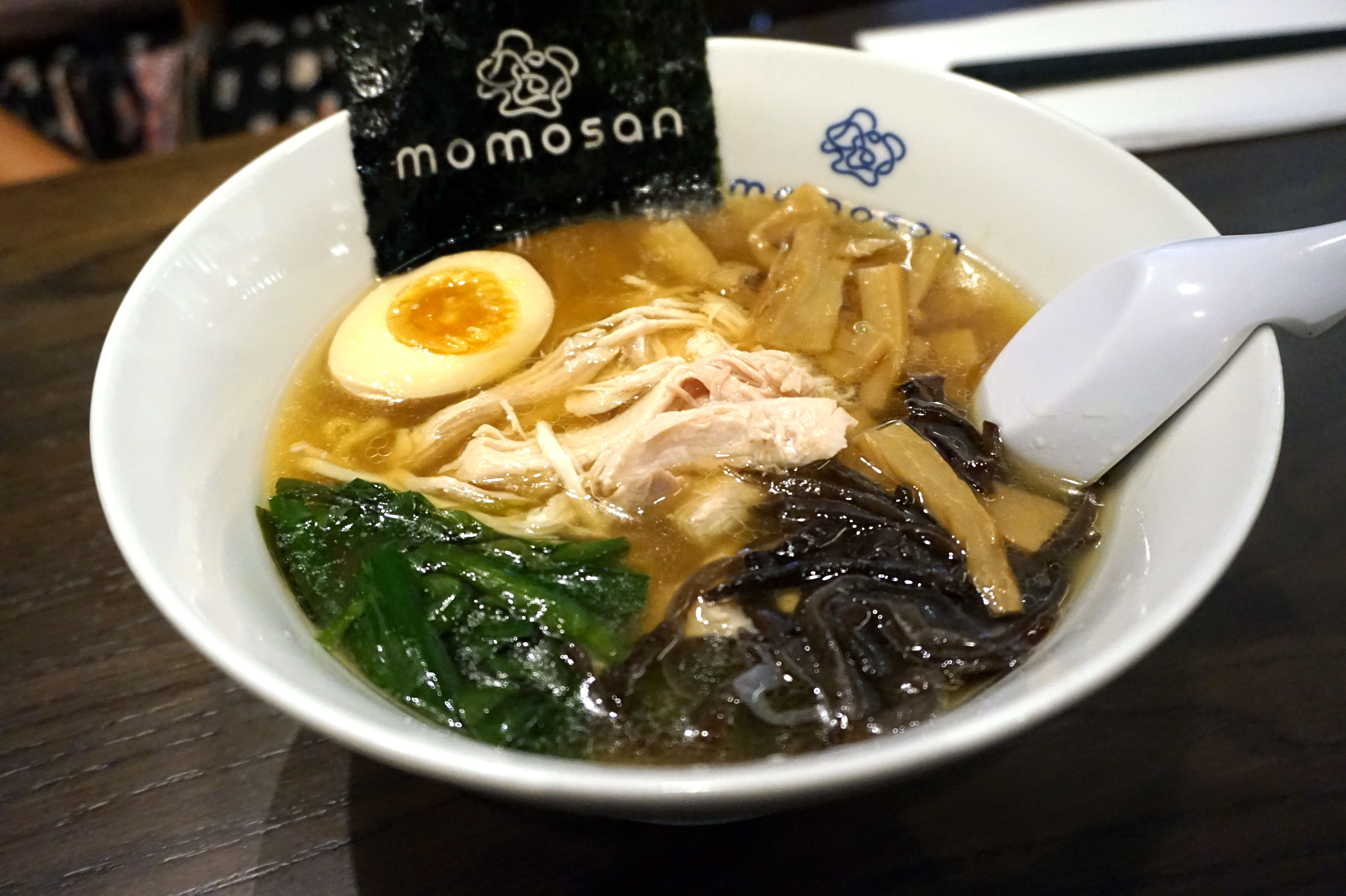 Tokyo Chicken
Light and flavourful broth, plenty of proteins and fixins, and just a damned solid bowl of ramen.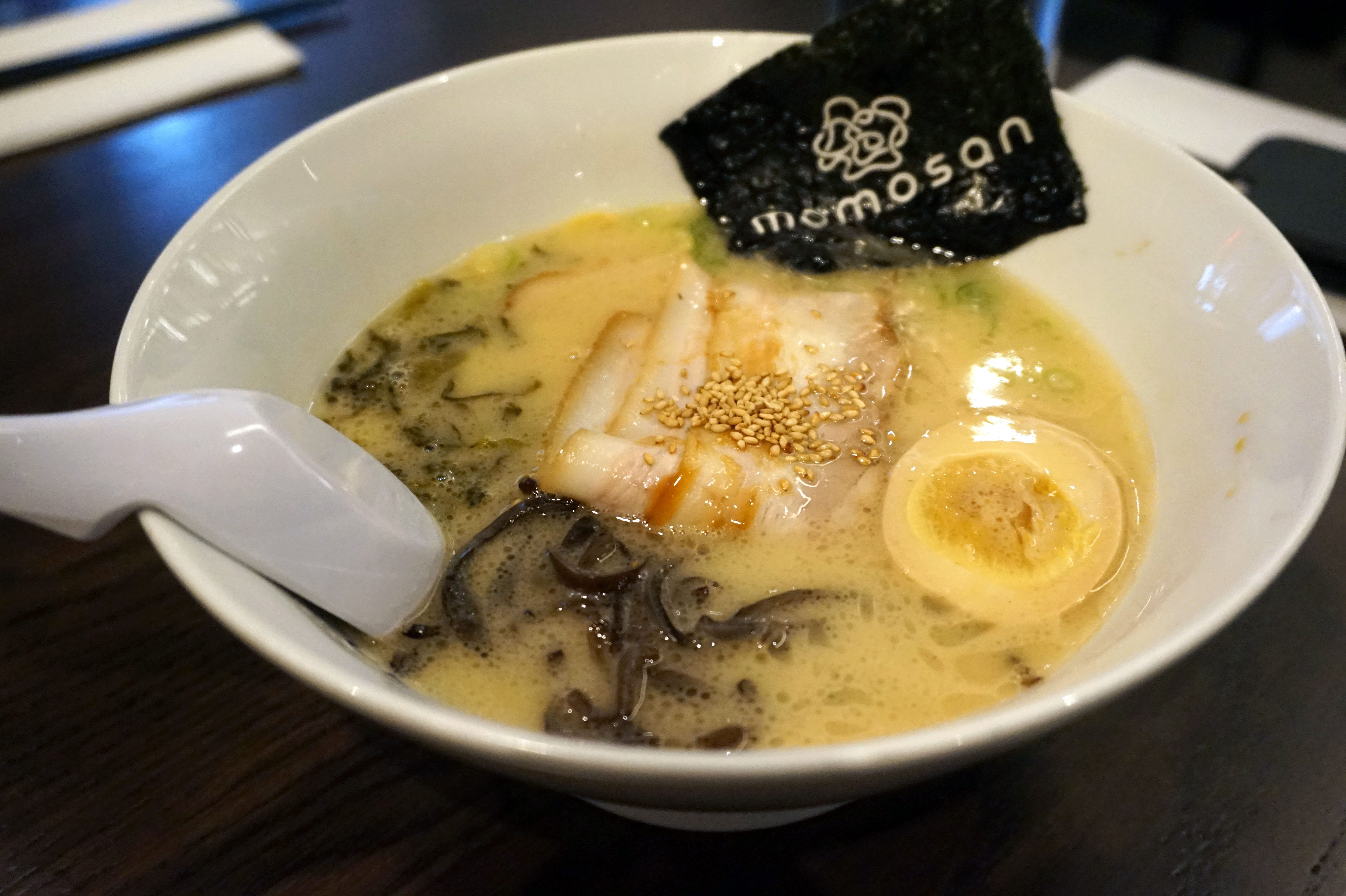 Tonkotsu
On the richer side, but not as thick or creamy as I would like, the Tonkotsu ramen at Momosan is a solid bowl. Tasted great, but I wish the egg were cooked a little better, and that the meat were a little less fatty and a little larger in portions.
---
I was lucky to be blessed with the presence of the lovely Amira for my visit to Momosan, so I got some awesome company as well as being able to see three of the four bowls of ramen on the menu.
Momosan was one of the better places, in terms of ramen, that I went to. There was a great depth of flavour in the broth, the noodles were bouncy and cooked well, and the fixins complemented the dish well.
---
Mu Ramen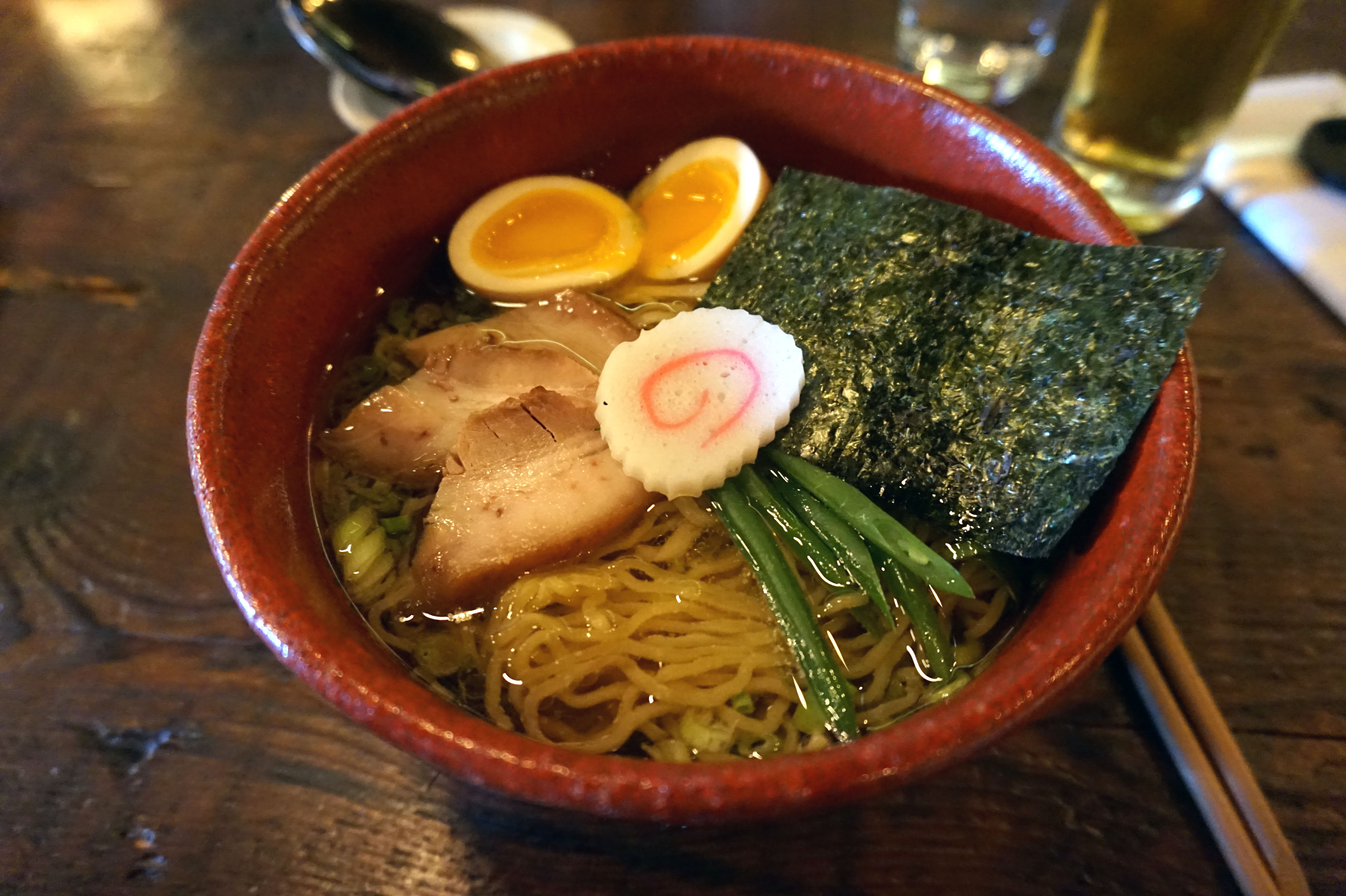 I'll Shoyu
The duck based broth on the I'll Shoyu was tasty. Portions of meat at Mu were fantastic, and the noodles were made and cooked well.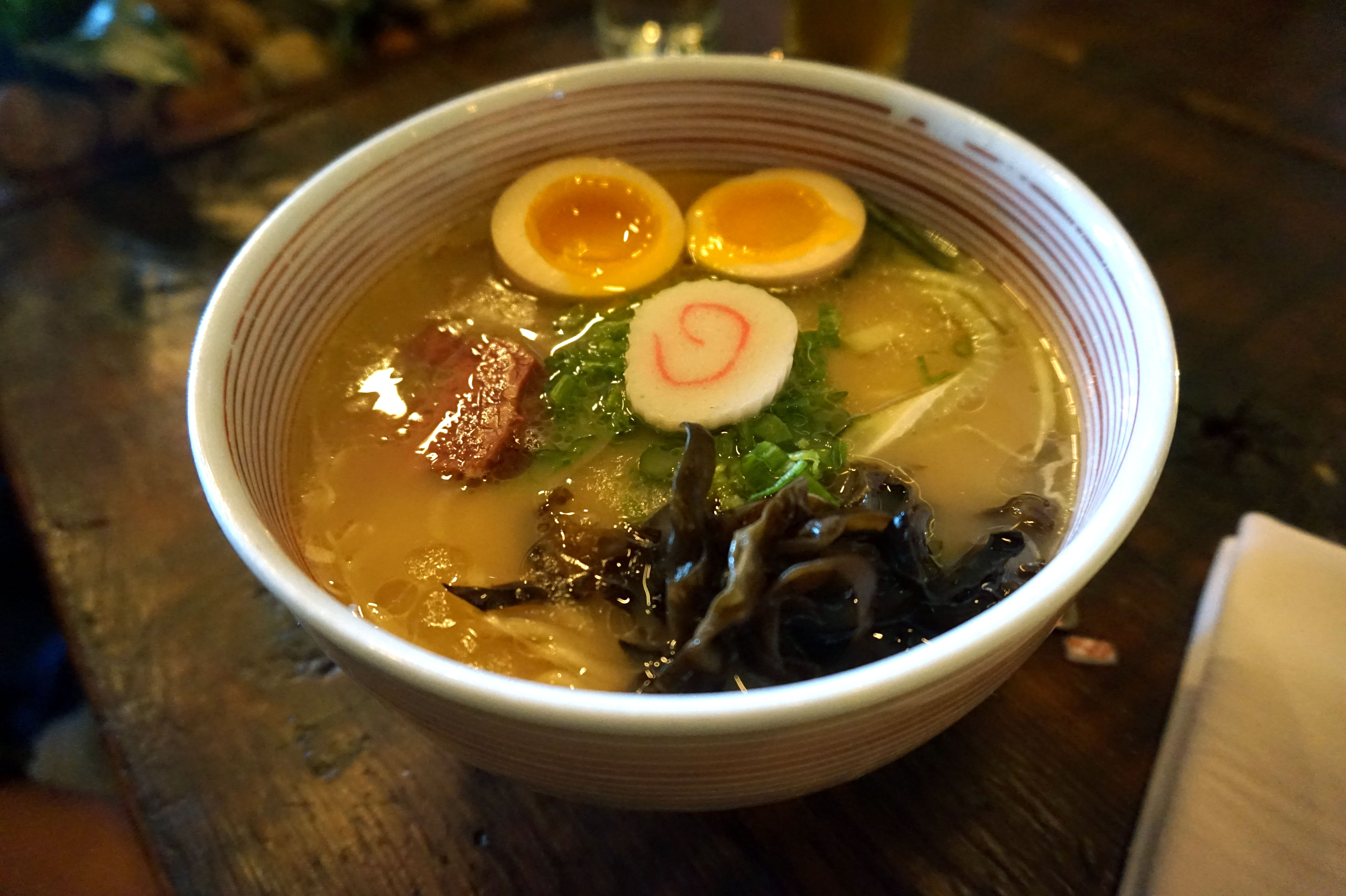 Mu Ramen
Given that it's their eponymous bowl of ramen, I had to get it. Ox tail and bone marrow in the broth, corned beef and other fixins on top, what else can you really ask for?
Rich, creamy, delicious. I loved this bowl of ramen, and it's another contender, for sure.
---
I got to Mu Ramen ~10 minutes before it opened for evening service, and there was already 5 groups waiting there. Thankfully, my ace in the hole was a friend waiting at the very front of the line!
Delicious food aside, they had a very communal (read: one big table in the middle of the restaurant) style of service. I wasn't a huge fan of having to seat near so many people, but the bowls of ramen made it all worthwhile.
---
Hide-Chan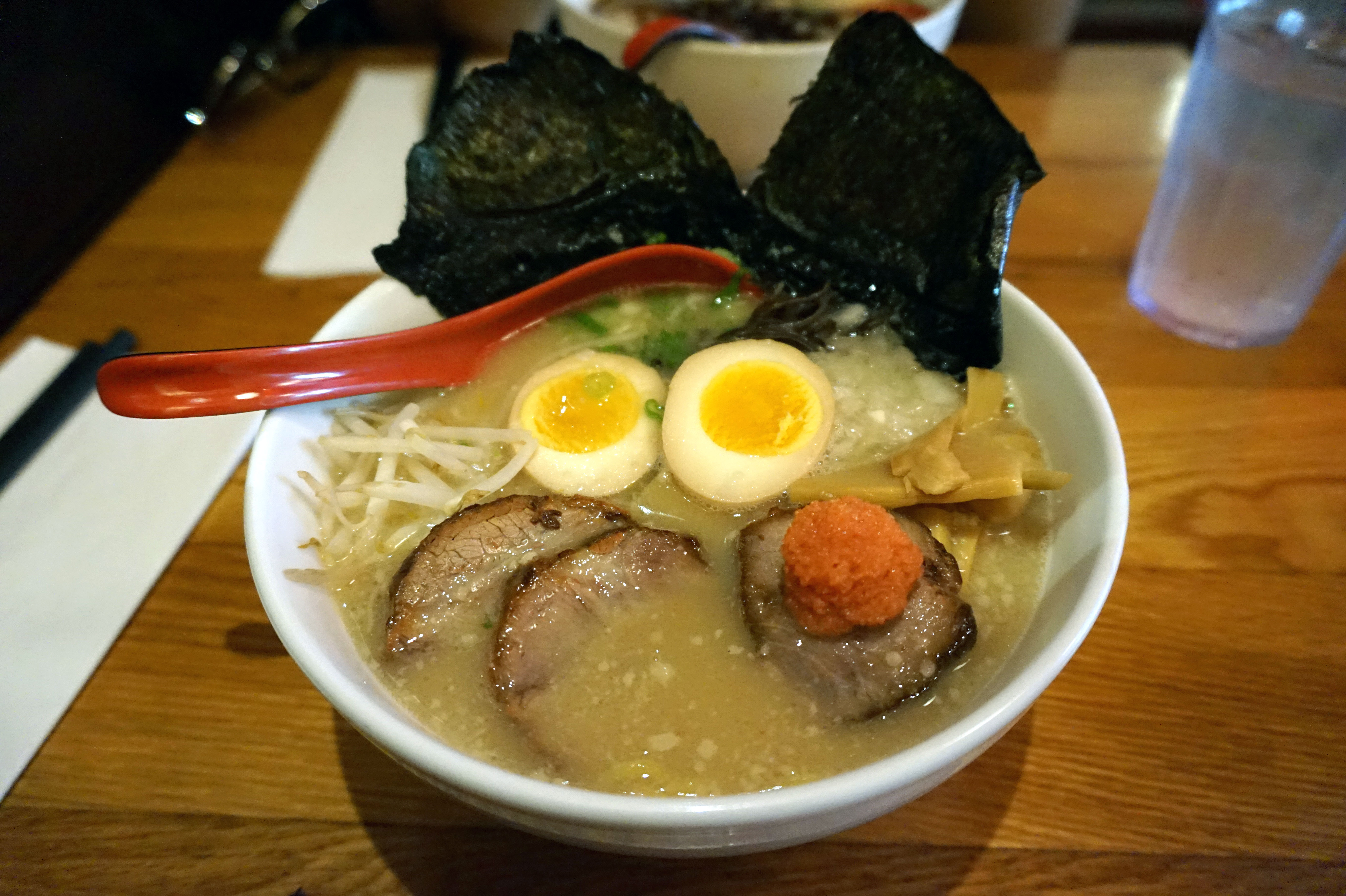 Deluxe Ramen
Jam packed full of noodles, meat, and eggs. The broth was average, and the meat slightly overcooked, but a solid bowl of ramen.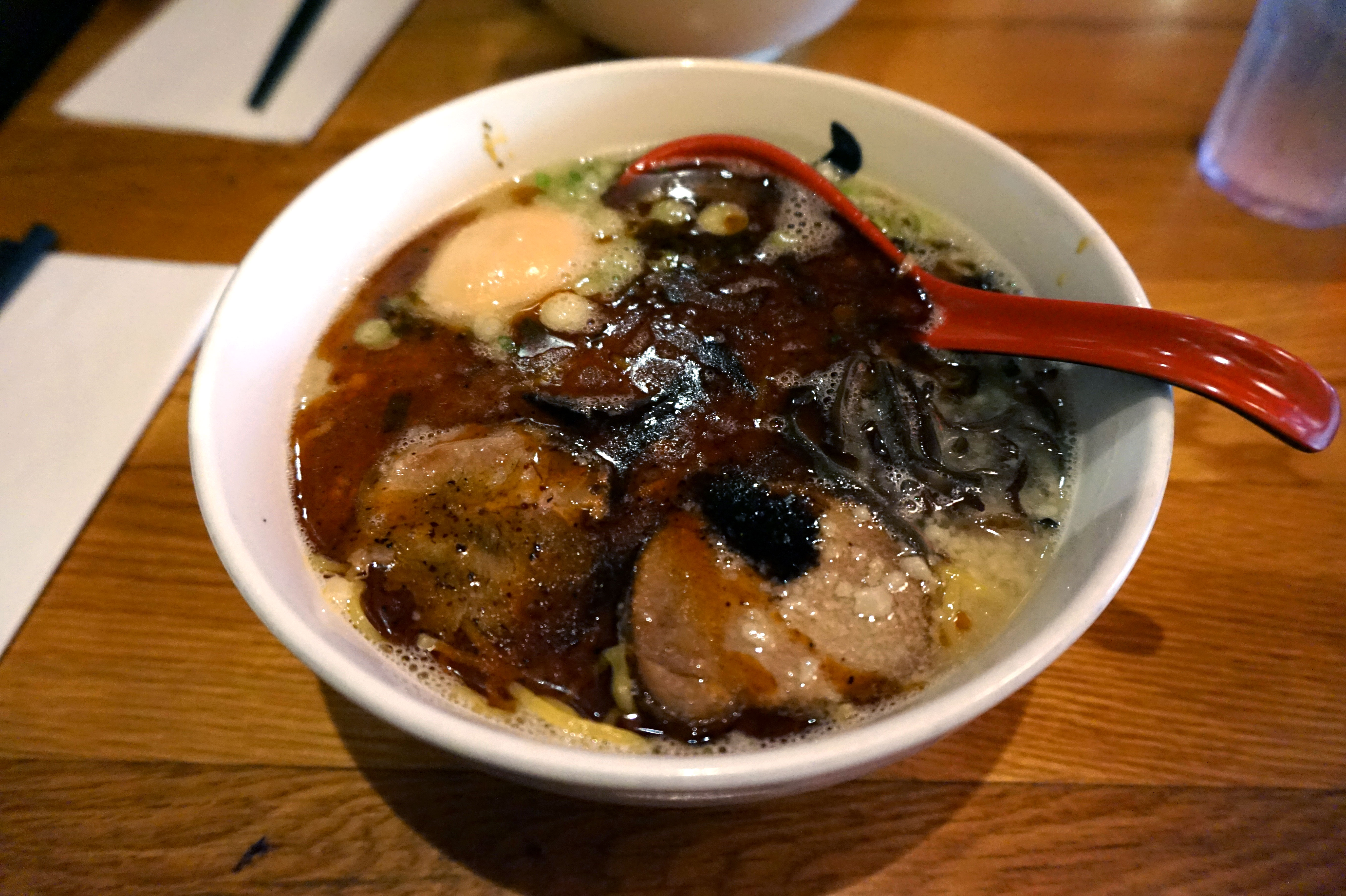 Spicy Garlic Ramen
Not really spicy, not really garlic-flavoured, but like the Deluxe, it's also a solid bowl of ramen.
---
Hide-Chan was my last stop in the tour, on my very last day in NYC, so I wished it was a little better than what I got. The ramen is good there, but nothing really special.
On the other hand, I got a free topping because I came for a Monday lunch. Plus, their space is very well decorated.
---
Concluding Thoughts
While far from any sort of complete tour of ramen joints in NYC, I feel like I got a lot of the big names out of my way.
That said, here's how I would rank the six different places:
Totto Ramen (Authentic and delicious.)
Mu Ramen (Ox tail, bone marrow, and duck in broths? Hell yeah.)
Momosan (That Tantan, my god.)
Hide-Chan (Spicy Garlic was still tasty.)
Ippudo (Average at best.)
Ivan Slurp Shop (No.)
Despite all the walking I did, I could never really get enough room in my stomach for as many bowls of ramen as I wanted to eat. In addition, there are so many in NYC to choose from that it's hard to prioritize.
Can't wait to come back for more!